Yeah the Bomb Bird is finally done!
Bomb Bird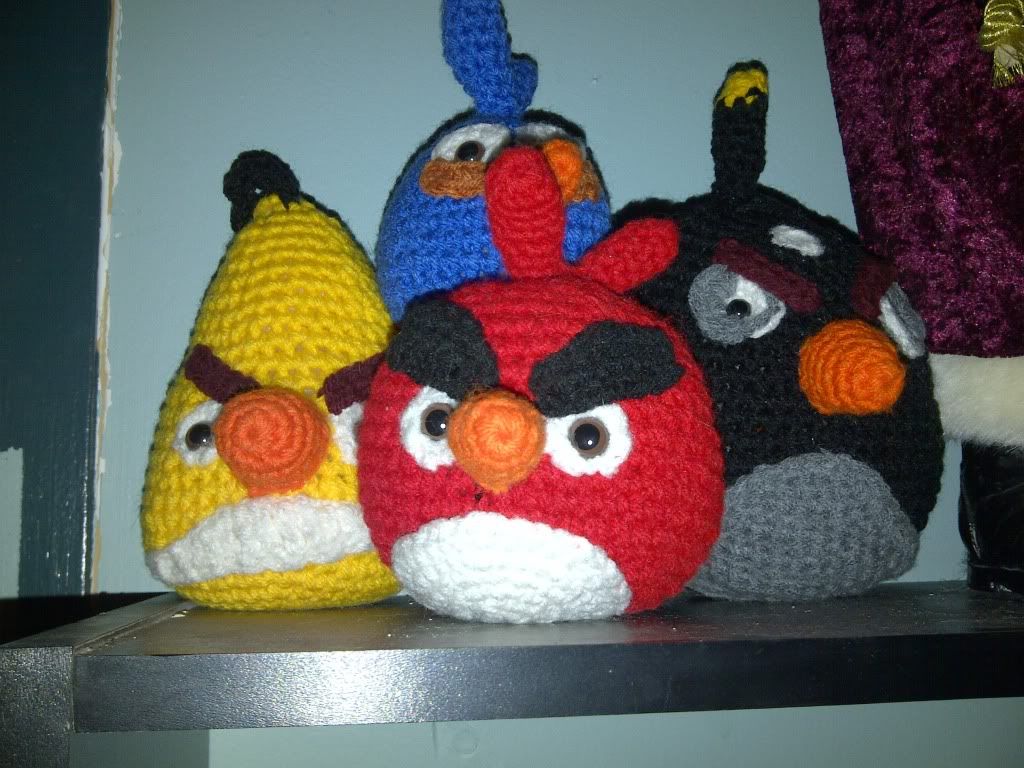 The gang is almost here:
From Left to Right: Goldfinch, Cardinal
Bluebird and Bomb Bird
Now I just need to crochet the toucan and the white bird. Thwen to add in some pigs :)
Had a request for Big Brother and the Eagle as well.
Left: Eagle Right: Big Brother
Should be interesting....