So Planet June (June Gilbank) is having a Christmas CAL, yes! I love her ingenious designs. Here is the link to all the information just click on her CAL button.
Here are some of her projects...
The PlanetJune Christmas CAL & Contest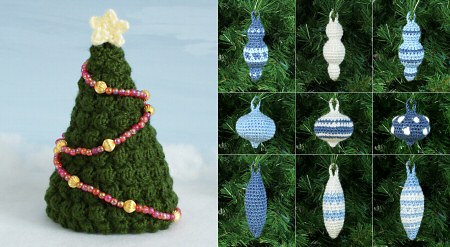 Christmas Trees
,
Christmas Baubles
Middle row:
Poinsettia
,
PocketAmi Christmas
Bottom row:
Christmas Pudding
,
Candy Cane
Please check it out at there are great prizes.
The prizes:
First prize: a $10 gift certificate to spend on anything in the PlanetJune store
Second prize: a free pattern of your choice from the PlanetJune store
Runner-up prizes: I'll send a discount code to all participants, to use against their next order from the PlanetJune store.
I know what I am planning on crocheting, do you?
Cora