Here are pictures...
This is all the goodies together.
There is enough yarn to make the cute doll. The Stitch markers were hand made and so was the really cute Knitting Fairy.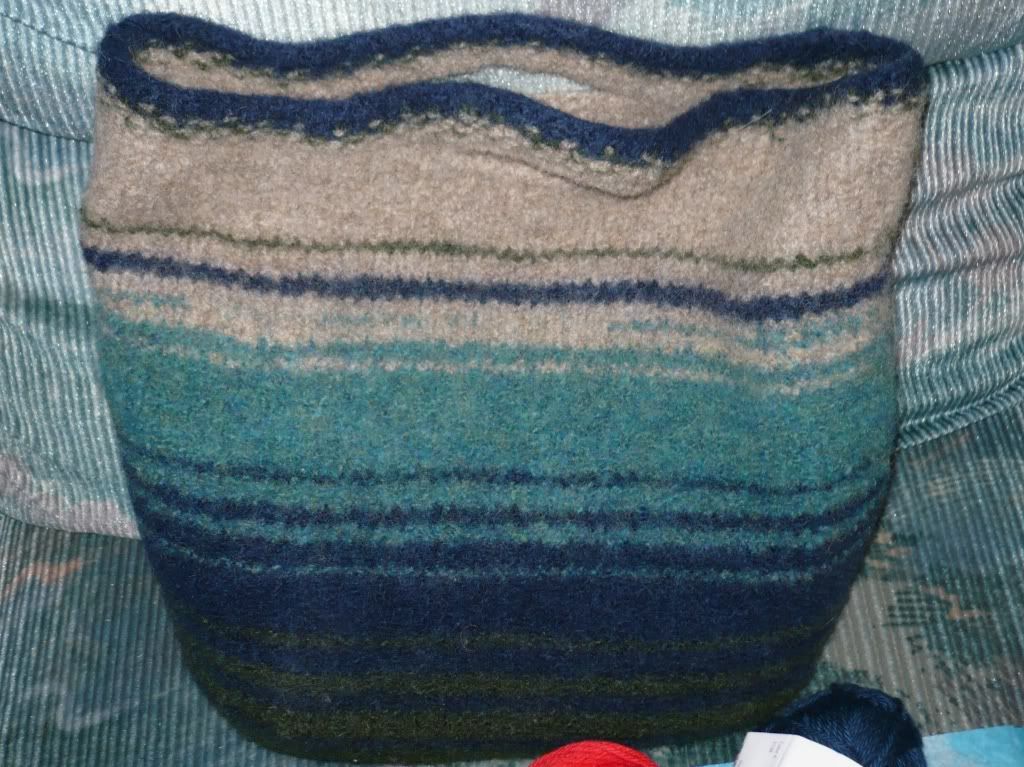 I love the bag! I have had so many compliments on it already!
Isn't the tin adorable!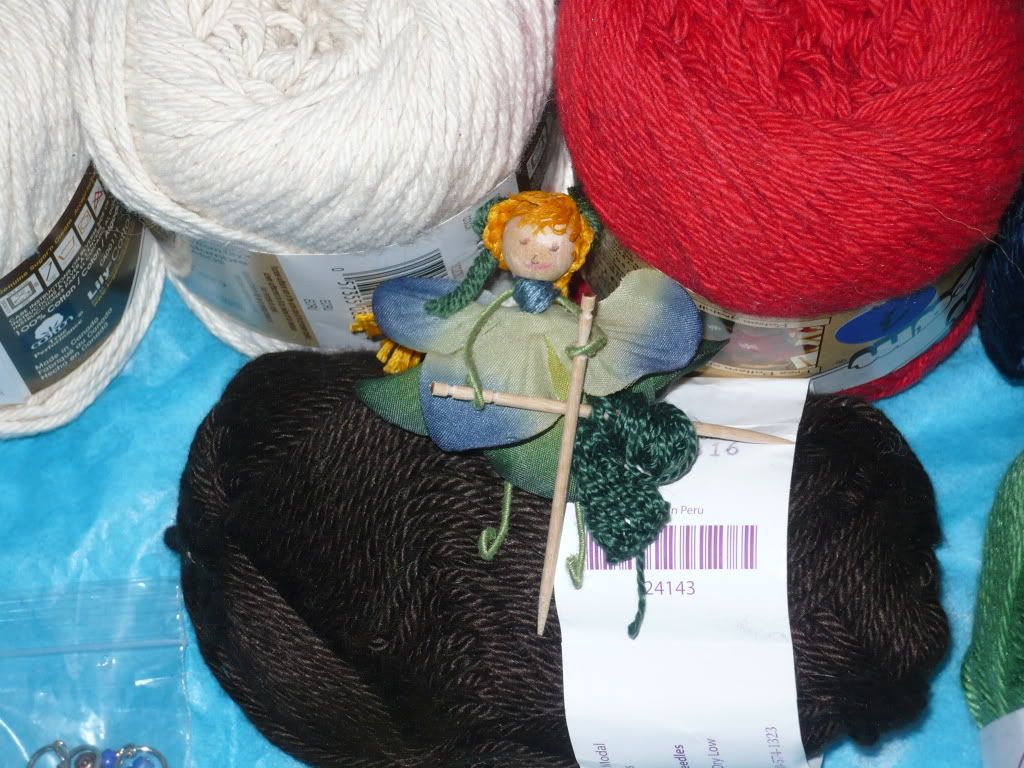 I love the fairy and she is sitting on my computer monitor.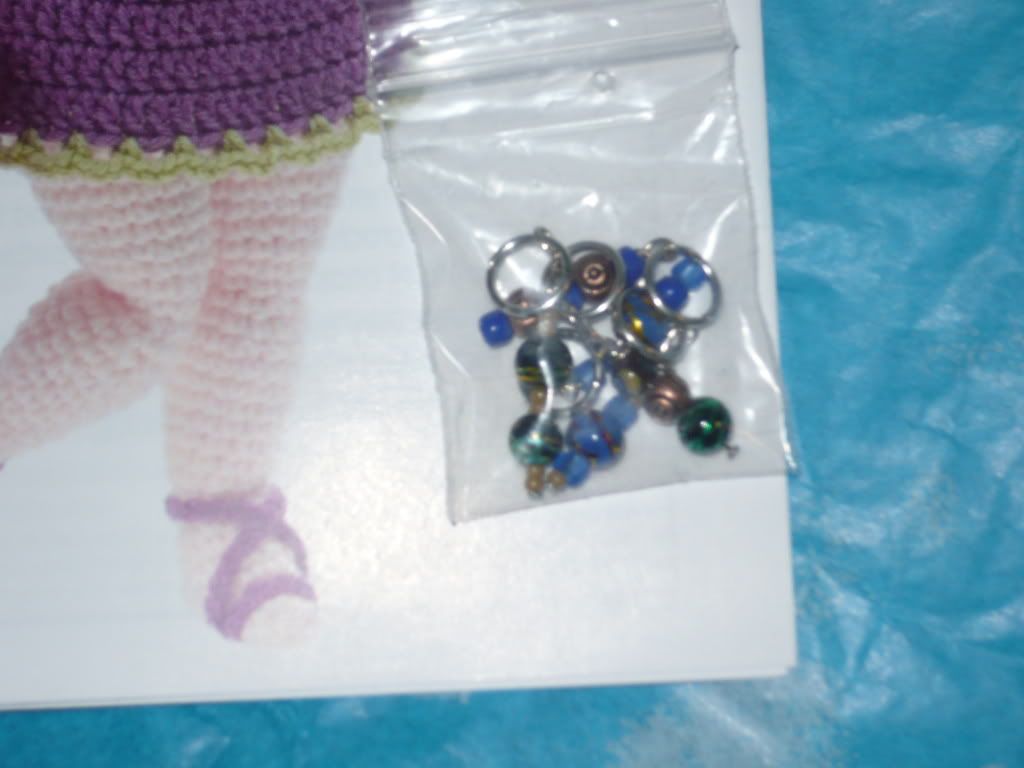 I love stitch markers and it can be really hard to find handcrafted ones.
So thank you for spoiling me.
Cora